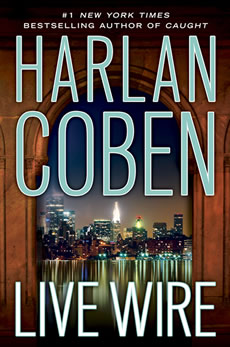 I liked "Live Wire" well enough, though I'm not sure I like where the story's gone or - indeed - going. SPOILERS AHEAD, so please click
here
if you haven't read the book yet.
SPOILERS:
Yummy Win with reading glasses is still every bit as f***able as ever, though I confess I worried about his chances of winning a fight for the first time ever.
While his devotion to Mee is charming, why can't he get it on with Wendy from Caught?
I don't think what he did in "Live Wire" is any worse than what he'd done in previous books. Come back, Win, all's forgiven. Myron's an idiot....
... OK, no more criticising the plot line. I loved the twist on Wire and his sidekick.